Eastly: Asia Tech News Direct From The Source
Welcome to Eastly, your weekly infusion of all the top tech stories from the world's innovation powerhouse: East Asia!
Every Sunday we'll bring you a short, sharp roundup of the biggest stories our team in China have spotted – the kind of stuff that takes a few weeks for the Western media to notice.
Sign up for just $5 and you'll be among the first to know about Eastern innovation!
More and more, it seems that a lot of innovation is focused on finding ways to unite the digital and physical worlds. Take Alipay's new object identification feature or JD.com's digital farm initiative. But to what extent is 'progress' just a means of unlocking new sources of revenue?
---
JD.com Affiliate To Launch Digital Farm
Digitising agriculture
Date: 15 October, 2020
Chinese internet giant JD.com is currently working with a team of partners on plans to build a farm in Hubei province – one that will demonstrate the application of digital technologies in agriculture.
The aim is to digitise the entire crop supply chain from field to table, starting with soil, water and fertilizer management – before using big data technology for the production and management of local speciality crops — as well as using Internet of Things know-how to ensure the quality and safety of farm produce.
Source: https://www.yicaiglobal.com/news/jdcom-affiliate-to-set-up-showcase-digital-farm-in-china-hubei-province
Xiaomi Aims To Dominate European Mobile Market
The battle for the EU: Xiaomi vs Huawei
Date: 16 October, 2020
With tensions high between the US and China, Chinese tech giant, Xiaomi, has its sights set on becoming the no.1 smartphone brand in Europe — overtaking both Chinese and international rivals — such as Huawei.
Stats show that Chinese smartphone manufacturers already hold 35% of market share in Europe, with Xiaomi taking up to 13% -– just 3 percentage points behind Huawei, the current market leader.
Source: https://en.pingwest.com/w/7913
Cryptocurrency Exchange Platform Suspends Withdrawals Following Police Probe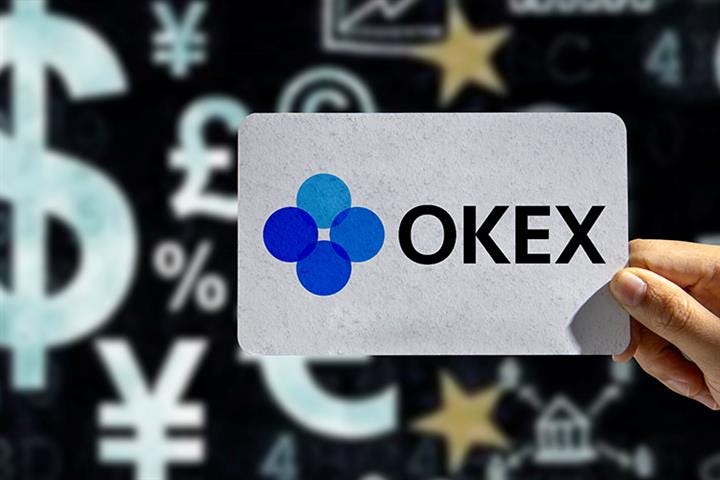 Not so 'OK' for 'OKEx'…
Date: 16 October, 2020
Cryptocurrency exchange, OKEx, has temporarily suspended withdrawals, following news that several of the platform's top executives are being questioned by Chinese police.
While the reason for the probe remains unclear, the fact that several senior officials being questioned hold key authorisations for withdrawals is cited as the reason for the suspension.
Source: https://www.yicaiglobal.com/news/cryptocurrency-exchange-platform-okex-halts-withdrawals-as-execs-are-probed-by-police
US Must Beat China At All Costs On AI Says Former Google CEO
'Whatever it takes' to not lag behind China
Date: 18 October, 2020
Eric Schmidt, the former Google CEO, believes that America must 'do whatever it takes to beat China' in the field of artificial intelligence (AI).
The comments were made via video conference at POLITICO News Network's AI Summit where Schmidt was a guest speaker. After making the initial statement, he then proceeded to outline the need for a 'national strategy' in the face of increased competition before claiming that America must cooperate with nations such as Japan, the United Kingdom, Canada, and Israel to lead the "Artificial Intelligence Code of Ethics".
Source: https://tech.163.com/20/1018/09/FP78QC7U00097U7R.html
Alipay's iOS Update Offers Object Identification
What is it and how much will it cost?
Date: 18 October, 2020
Payment platform Alipay has integrated new object identification functionality into its latest iOS app update. Following the app's rollout of version 10.2.6, users can now use their device's camera to identify and quickly obtain information about a range of different objects – including plants, animals, and cars.
Source: https://www.ithome.com/0/514/243.htm
---
Notes:
Alipay: Alipay, a subsidiary of Ant Group, is an open platform serving 1.2 billion users worldwide. As well as payment services, Alipay offers financial management, life services, government services, and public welfare.
---
Asia Markets
EM Asia stocks benefit most from a Biden win: JPMorgan
Markets Summary: https://www.bloomberg.com/markets/stocks/world-indexes/asia-pacific
Top Tweet
The colours of Japan.
---
Thank you all for reading and see you next Sunday!
P.S. don't forget to follow us on Twitter: @eastly.co
Yours, Eastly
---
Have any ideas on how to improve the Eastly newsletter? Let us know! We're looking for your feedback at hi@eastly.co