Eastly: Asia Tech News Direct From The Source
Welcome to Eastly, your weekly infusion of all the top tech stories from the world's innovation powerhouse: East Asia!
Every Sunday we'll bring you a short, sharp roundup of the biggest stories our team in China have spotted – the kind of stuff that takes a few weeks for the Western media to notice.
Sign up for just $5 and you'll be among the first to know about Eastern innovation!
If there's one thing that typifies China's tech scene, it's the fearlessness associated with bringing new technologies to the forefront. Where other nations may fear to tread – especially where data, financial services, and quantum computing are concerned – you'll find that, not only will China be aware of these technologies' benefits, they'll be implementing them: usually a lot faster than the rest of the world can!
---
China Opens Door To Smart Healthcare With Medical Imaging Database
Smarter healthcare?
Date: 21 September, 2020
China has started compiling a national radiological image database, which will promote smart medical care by sharing patient information.
Despite the challenges ahead, the industry has reached a consensus that data sharing is the future direction of the medical industry. Between 350 and 400 hospitals will take part in the project. The medical imaging database will be built by the Chinese Society of Radiology.
All information will be kept securely and stringently regulated for use in a hospital environment. The anonymised data will also be used to build an AI testing and training platform.
Source: https://www.yicaiglobal.com/news/china-starts-national-medical-image-database-to-promote-smart-healthcare
Baidu To Offer Quantum-Infrastructure-As-A-Service
Opening doors to the quantum realm...
Date: 23 September, 2020
Chinese search giant, Baidu, continues to be at the leading edge of software development – as recently demonstrated at the company's developer conference, where the team unveiled Baidu Quantum Leaf, a new cloud quantum computing platform.
Designed for programming, simulating, and executing quantum workloads, Quantum Leaf will complement the development toolkit the company released earlier this year. It's thought that the new programming environment will enable Baidu to offer quantum-infrastructure-as-a-service, which will enhance the use of AI.
Source: https://venturebeat.com/2020/09/23/baidu-offers-quantum-computing-from-the-cloud/
eSIM maker Behind Xiaomi's IoT raises $15M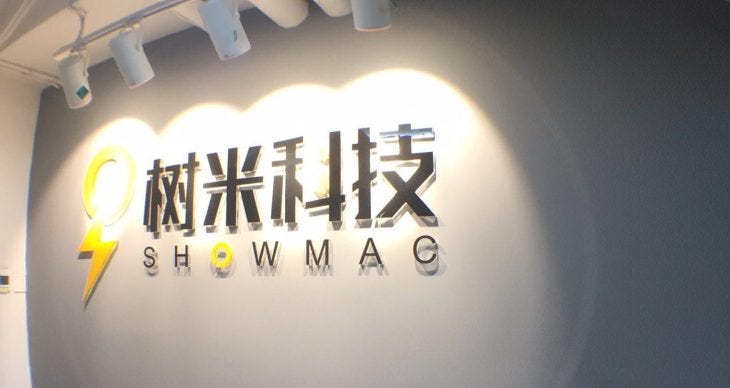 eSIMs to power IOT
Date: 25 September, 2020
Showmac Tech, the company that produces eSIMs for Xiaomi's Internet of Things (IoT) devices, has raised 100 million yuan ($15 million) in a Series A+ round led by Addor Capital.
Xiaomi has used Showmac's eSIMs since 2017, which replace conventional SIM cards with an integrated chip which functions like an application or software development kit. To date, Showmac has powered more than 10 million devices, around 30% of which are affiliated with Xiaomi.
Source: https://techcrunch.com/2020/09/24/xiaomi-esim-provider-showmac-raises-15-million/
3D Polymer Printer Firm Raises 100 Million Yuan
Printing the future
Date: 25 September, 2020
Suzhou Boli New Material Technology Co., Ltd. (AKA 'Boli'), a Chinese company which focuses on the research and development of new polymer materials in 3D printing, has landed nearly 100 million yuan in a Series A financing round.
This round of financing will be mainly used to build a 3D printing digital smart manufacturing factory, which will produce 10,000 pairs of shoes per day.
Boli, founded in 2017, aims to mature the 3D printing market; pushing it beyond custom items and prototypes, and into the mainstream as a viable alternative to mass production.
Source: https://36kr.com/p/896703423460101
MYBank Using Satellites To Help Farmers Get Loans
Satellites are now tracking your crops
Date: 25 September, 2020
Ant Group's online banking arm, MYBank, is using satellites to view and assess farmers' assets in remote rural regions, to make it easier for them to be given access to loans.
In order for the bank to carry out its assessment via satellite, each farmer simply walks around their farm with a smartphone or marks their land on mobile payment app Alipay. The accuracy rate is said to be over 93 %.
An algorithm estimates the value of a farmer's future harvest based on industry prices, climate projections, and through the use of risk control models. The technology can also monitor crop growth in real-time and maintain accurate risk control.
Source: https://www.yicaiglobal.com/news/ant-mybank-uses-satellites-to-assess-rural-assets-to-help-farmers-get-loans
---
Notes:
Ant Group: Ant Group is the world's highest-valued fintech company, with some $15 billion. Part of the wider Alibaba group, Ant is the company behind the hugely successful Alipay app, used by a third of the Chinese population.
---
Asia Markets
Asia technology stocks are extremely good value compared to the US: J.P. Morgan
Markets Summary: https://www.bloomberg.com/markets/stocks/world-indexes/asia-pacific
Top Tweet
THE END TIMES ARE HERE.
---
Thank you all for reading and see you next Sunday!
P.S. don't forget to follow us on Twitter: @eastly.co
Yours, Eastly
---
Have any ideas on how to improve the Eastly newsletter? Let us know! We're looking for your feedback at hi@eastly.co