Eastly: Asia Tech News Direct From The Source
Welcome to Eastly, your weekly infusion of all the top tech stories from the world's innovation powerhouse: East Asia!
Every Sunday we'll bring you a short, sharp roundup of the biggest stories our team in China have spotted – the kind of stuff that takes a few weeks for the Western media to notice.
Sign up for just $5 and you'll be among the first to know about Eastern innovation!
We can't deny that China is one of the world's biggest energy consumers. It goes with the territory when you're a 1.2 billion strong nation (and a consumer-driven manufacturing powerhouse). We also can't hide from the fact that it's also the world's biggest producer of greenhouse gases.
However, that doesn't mean that the nation's refusing to change its ways. Endeavours such as Beiqi Foton's liquid hydrogen truck and Beyond Meat's continued expansion, evidence a shift in attitudes that aren't (completely) technology-driven.
---
Rival Rocket Firms Celebrate Significant Landing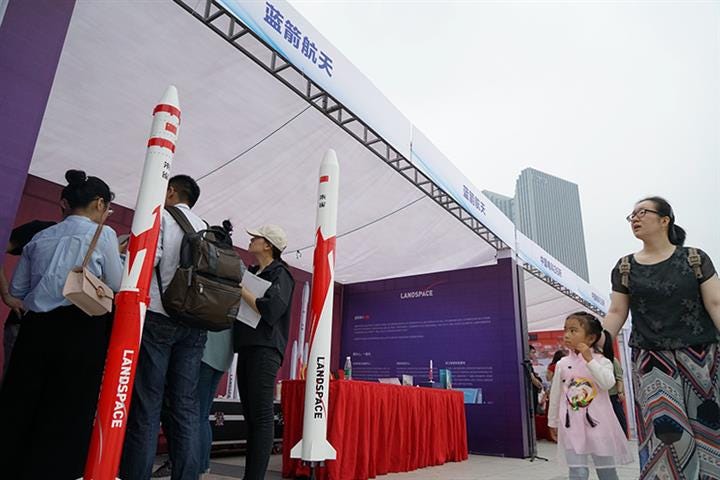 Landing on Planet $$$
Date: 10 September, 2020
Land Space Technology, a Chinese private rocket manufacturer, has landed a significant Series C+ round of financing – reported to be worth in the region of 1.2 billion yuan (USD176 million).
But they're not the only space-bound success story to come out of China. Land Space's biggest competitor, Interstellar Glory Space Technology, recently secured a similarly significant sum, courtesy of Beijing Financial Street Capital Operation Center.
Land Space's round, led by Sequoia China, will be used to fund the company's self-developed commercial launch vehicle system.
Source: https://www.yicaiglobal.com/news/-land-space-matches-rival-rocket-firm-biggest-financing-in-china-at-usd176-million
World's First Liquid Hydrogen Truck Debut
Driving into a cleaner future
Date: 10 September, 2020
Beiqi Foton Motor has introduced the world's first heavy-duty liquid hydrogen truck. Called the Beiqi Foton 32T, the vehicle is designed for use in mining, port construction, transporting urban construction waste, and for long-distance logistics.
In addition to a liquid hydrogen system and a high-power hub motor, the 32T includes several core technologies to ensure decent mileage, high power, and long life for its hydrogen fuel cells.
The company will also continue to conduct in-depth research into various technologies – including smart vehicle controls and the safe design of on-board hydrogen systems.
Source: https://www.yicaiglobal.com/news/beiqi-foton-motor-rolls-out-world-first-liquid-hydrogen-truck-rig
Huawei's HarmonyOS 2.0 Held Up Until 2021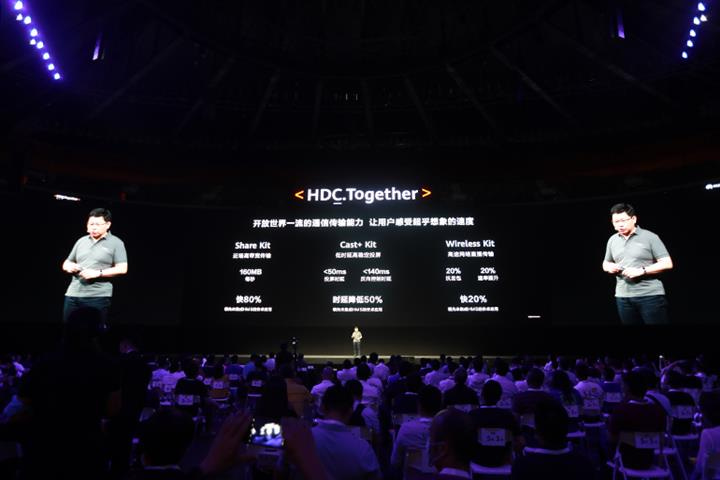 2.0 in '21
Date: 10 September, 2020
Electronics giant, Huawei is set to unveil a new version of its smartphone operating system in 2021. The system, known as Harmony, will launch its 2.0 incarnation on all new handsets starting from next year.
HarmonyOS version 1 was released last year after Google stopped cooperating with Huawei and suspended mobile services for its phones – following the company's inclusion on the US Entity List last year, which prohibited US businesses from selling related technologies and products to Huawei.
Source: https://www.yicaiglobal.com/news/huawei-harmonyos-20-to-appear-in-handsets-next-year
Smart Tech Traffic Lights To Shame Jaywalkers
Smile for the camera!
Date: 11 September, 2020
A new pedestrian-focused traffic system is being introduced in Beijing, aiming to shame those who cross busy streets without heeding warnings.
The scheme, being trialled in the city's tech centre, Haidian District, has been designed to alleviate the traffic congestion caused by pedestrians who cross streets when a red light shows.
In addition to a verbal warning, each offending walker will have their face displayed on nearby screens for all to see; shaming them into behaviour change.
Source: https://www.yicaiglobal.com/news/beijing-district-turns-to-smart-tech-to-upbraid-pedestrians-who-run-red-lights
Beyond Meat Boosts Capacity In Major China Push
Beyond the US and into China
Date: 12 September, 2020
Beyond Meat – the US plant-based meat alternative provider – is building two production facilities in China's eastern province of Zhejiang. The move is seen as the firm's biggest push yet to enter the Chinese alternative protein market.
The new facilities in the city of Jiaxing will produce plant-based alternatives to beef, pork, and chicken. According to Chen Meiyu, General Manager of Beyond Meat China, the move builds on earlier successes introducing its products through local restaurant chains.
He also said that the new production facilities will follow practices set by the company's US HQ – and will house some of the most advanced equipment in the world.
Source: https://new.qq.com/omn/20200912/20200912A0KI9O00.html
---
Notes:
Huawei: Headquartered in Shenzhen, Huawei started life in 1987, when a former Deputy Regimental Chief in the People's Liberation Army decided to manufacture phone switches.
---
Asia Markets
Asian chips stocks are the place to be: Credit Suisse
Markets Summary: https://www.bloomberg.com/markets/stocks/world-indexes/asia-pacific
Top Tweet
Dame da ne…
---
Thank you all for reading and see you next Sunday!
P.S. don't forget to follow us on Twitter: @eastly.co
Yours, Eastly
---
Have any ideas on how to improve the Eastly newsletter? Let us know! We're looking for your feedback at hi@eastly.co